Hal­lu­ci­na­tion

100

M/​
100

K

100 Mile & 100K are seri­ous events … that we take seri­ously, man: RF Events is known for fun themes and wild events but behind the fun and hype, expect a safe, well run race. You work hard to get to the start­ing line and we under­stand your com­mit­ment and want you to know our com­mit­ment to you is just as seri­ous. Thank you for putting your faith in our event; you are one far out groovy freak!

START TIME for 100 Mile and 100K, 4 PM Fri­day, Hell Creek Ranch, Pinck­ney, MI!

100M/​100K PRE-​RACE MEET­ING — Fri­day, 3PM at the stage


100k & 100 mile fin­ish­ers get a cool peace sign finisher's medal, 100 mil­ers also get a freakin' belt buckle! Far out awards for win­ners and 5 deep in 5 year age groups! Run Wood­stock online fin­ish cer­tifi­cates rock!

Date/​Time — Race, Reg­is­tra­tion: The Hal­lu­ci­na­tion 100 Mile & Hap­pen­ing 100K events will start on Fri­day at 4:00 pm, EST. Yikes! Race reg­is­tra­tion and packet pickup will begin at noon on Fri­day at Hell Creek Ranch,10866 Cedar Lake Road, Pinck­ney,MI48169.

Qual­i­fy­ing: There are no for­mal qual­i­fi­ca­tions for this event except good judg­ment as to your fit­ness for such an event. The cut off times will be strictly enforced.

Time Limit: There will be a 30-​hour time limit for the 100 Mile & 100K distances.

Manda­tory Event Switch­ing: 100 Mile rac­ers not on pace to fin­ish within the time limit will be switched to 100K after 4 laps (66.67 miles). So you've got to fin­ish the 4 laps in 20 hours to con­tinue… If you (have to) switch, you will not be eli­gi­ble for any awards but will be listed in the race results and receive a medal for the 100K distance.

100 Mile

Com­pleted 67 miles (4 loops): scored as 100K fin­isher; time recorded as of 4th loop completion.

100 K

No drop down option.

Vol­un­tary Event Switch­ing: You can vol­un­tar­ily choose to drop at the Start/​Finish area and be scored as described above.

Course: The course is repeat 16.6-mile loops com­pris­ing mostly of sin­gle track trail, a cou­ple of miles of gravel road, and the remain­der on a mix­ture of horse trail and rail trail. Besides the stretch on gravel, you'll cross paved roads 2 times each loop; there will be no traf­fic con­trol and your safety will be your respon­si­bil­ity. 100 Mile does 6 loops, 100K does 4 of the 16.6 mile loop (with short­cuts). Total ele­va­tion gain (per loop) is 1301′.

Awards: 100 miles gets you a belt buckle and peace sign medal, 100K get you a peace sign medal. Also a very nice cer­tifi­cate of com­ple­tion to all, avail­able online after the race.
Groovy first place over­all awards for men and women in all events and 5 deep in 5 year age groups!

Aid Sta­tions: Aid will be at three manned aid sta­tions (one you will hit twice) for each 16.6-mile loop….so if yer countin', you'll encounter aid roughly every 4 miles. We'll serve every­thing under the sun (and moon!). Soups, sand­wiches …. The list is long, click here.

Crews/​Handlers: Crews are wel­come but are not nec­es­sary due to the mul­ti­ple loops and many run­ners to hook up with. Access to the run­ners is at the aid sta­tions only. (Please don't drive on Kelly Road south of the Grace Aid Sta­tion; you'll inter­fere with the run­ners.) Crew mem­bers are allowed on the course to pace their run­ner any­time after the 2nd loop. Pac­ers must wear a "Pacer/​Runner Num­ber" bib and must check in and out at the main aid sta­tion at Hell Creek Ranch. You will be given your pacer bib at that time. Crew mem­bers may not use bikes on the course at any time. Crew vehi­cles are asked not to drive in and out of camp­ground dur­ing the event for the safety of the run­ners and campers. Please park across the road and walk in when com­ing and going. Camper cars that are not mov­ing dur­ing the event can be parked at camp site. More pacer info HERE!


Drop Bags: Drop bags will be at the Start/​Finish area and at Richie's Haven so you'll have access to your bags about every 8 miles. The drop area at the Start/​Finish is under a large tented area to keep them dry. Also at the Start/​Finish you'll be able to place your own drop bag and any­thing you want access to; your stuff will be where you put it! We'll have chairs set up for chang­ing footwear or just to col­lapse in. Richie's Haven drop bags will be brought back to the start/​finish semi reg­u­larly (about every 4 hours or so) so we sug­gest you only put items in that bag that you don't need back at the start/finish…and that you may or may not want to retrieve after the race.

100 Mile and 100K parking/​rest tents:

All 100 Mile and 100K run­ners whose cars will not be mov­ing dur­ing the dura­tion of their run will have the option to park a car near the course in the camp­ground, there will be room to pitch a small rest tent etc. You will need to select the "with car" option when you reg­is­ter. Please be advised these spots will sell­out. If the car is to be used by a crew/​handlers dur­ing the race, it can't be parked in the camp­ground. We do encour­age invit­ing friends to camp and cheer you on, just park any cars that will be fol­low­ing you around across the road. Thanks!

Camp­ing: Camp­sites for friends and crew can be reserved online, see camp­ing link on home page.

Motel list­ing, loca­tion, and phone num­bers are shown on the gen­eral infor­ma­tion page. The park is about an hour drive from Detroit Metro Air­port. Rent­ing a car is your best bet to get around.

Sunrise/​set: Sun­rise – 7:07 AM — Sun­set – 7:59 PM (Plus a half hour of civil twi­light before and after those times.) (100M/​100K will have about 4 hours after the start to see the whole 16.6 mile loop before it gets totally dark.) (The US Navy helps us with this, far out! )

Med­ical Checks: There will be no med­ical checks before, after, or dur­ing the race. Each entrant is respon­si­ble for know­ing his or her own phys­i­cal lim­i­ta­tions. We encour­age each entrant to get a com­plete phys­i­cal before par­tic­i­pat­ing in this race. The Red Cross will be avail­able at the Start/​Finish area. If in the opin­ion of the race direc­tor or aid sta­tion cap­tains, your phys­i­cal or men­tal con­di­tion dete­ri­o­rates to the point of endan­ger­ing your safety, you will be with­drawn from the race.

For some train­ing tips for run­ning your first 100 mile run, check out this link! We are grate­ful to the orga­niz­ers of the Umstead 100 for shar­ing this info with us!

For more train­ing tips, we invite you to visit this site. Our thanks to Keith God­den for this one!

The Hal­lu­ci­na­tion 100 Mile Run is proud to be the last stop in the Mid­west Grand Slam of run­ning! The 2014 MID­WEST SLAM was a right­eous suc­cess with 10 of the Slam run­ners doing our Hal­lu­ci­na­tion 100. The series con­sisted of the Ket­tle Moraine, Mohi­can, Burn­ing River and Hal­lu­ci­na­tion 100 mile runs. Thanks to Dale Hold­away for orga­niz­ing this series and for bring­ing it back every year! To find out how you can become a Mid­west Grand Slam­mer or bet­ter yet a "Super Slam­mer" go to mid​west​slam​.com for more infor­ma­tion on this pres­ti­gious accom­plish­ment!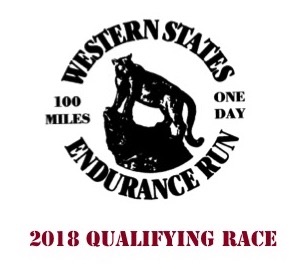 The 2017 Wood­stock Fes­ti­val Hal­lu­ci­na­tion 100 has been selected as a qual­i­fy­ing race for the 2018 West­ern States 100. Run­ners who com­plete the race within the 30 hour time limit will qual­ify to enter a lot­tery where the field for West­ern States will be selected.
The qual­i­fy­ing period for the 2018 West­ern States will be from Novem­ber 7, 2016 through Novem­ber 5, 2017. The lot­tery will be held on Decem­ber 2, 2017 and the race itself will be run on June 23, 2018.